3 delicious salads in Calgary
Salads are typically seen as summer fare or as a traditional side dish. But you haven't truly experienced a salad until you've tried one of these delicious green plates. More than just lettuce, these salads are crafted from quality vegetables, tasty seasoning and drizzled with sumptuous dressing.  It's time to make salads the main affair!
Bocce
From the folks behind Mercato comes Bocce, the newest member of the 4th Street block. While this new Mission fave is known for it's Italian pizza and pasta, I truly fell in love with their Tallegio Friti salad. Made up of arugula, kale and fresh mushrooms the salad packs a crunch with bresaola chips and porcini croutons. The honey is a sweet addition to the truffle vinaigrette. But the best part is the salad's namesake: baked tallegio cheese. When you cut it open, the melted cheese trickles out in the most delicious way. Cheese does really make everything taste better.
Una Pizza + Wine
A salad doesn't have to be all about greens. Una's Caprese salad is simple in execution and flavours. Yellow and red tomatoes are sliced open and covered in herbs and oil. The buffalo mozzarella is a local product that is both salty and delicate. This is the perfect salad to remind you of warm days and summer breezes.
Ox & Angela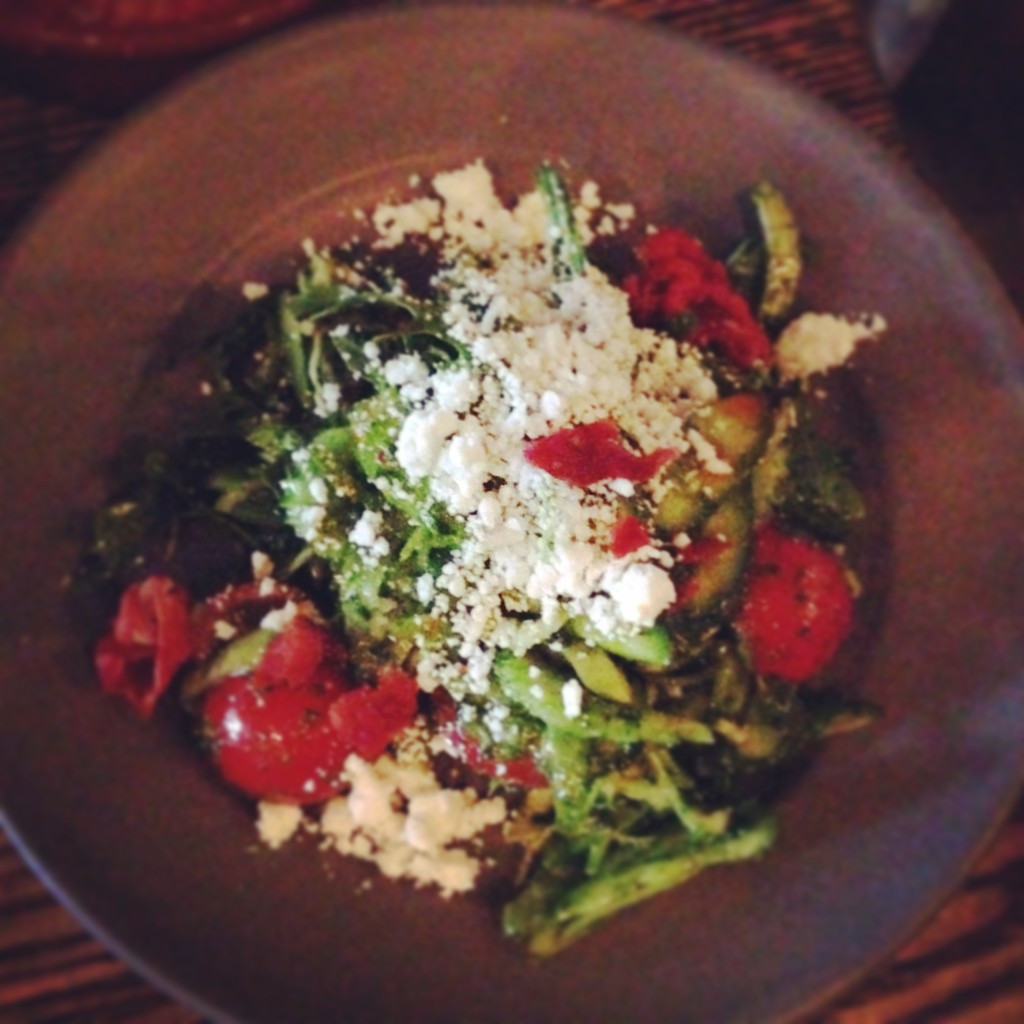 The next salad is the perfect combination of the other two. The Ensalada de Tomate is a beautiful tomato salad mixed in with a kale salsa verde. Topped with celery and goat feta, the salad is balanced out with crispy chorizo bits. You'll never be able to eat bacon the same way after you have this chorizo.
What is your favourite salad? Leave a comment below!