Experience the Cool Little Towns of Alberta
I'm a lifelong Albertan but I am sad to admit that I have not visited much of our fair province. That all changed when I set out on a day trip to explore just what Alberta has to offer. There are so many cool little towns just south of Calgary to visit, many less than an hour away! That's less time than it would take from to get from the N.W. of Tuscany down to the S.E. of Mahogany. Leaving the city traffic behind, my friend and I hit the highway to explore the One of a Kind Finds tour in Turner Valley, Black Diamond and Longview. Here's a little photo essay of our adventure!
Turner Valley
First stop was in Turner Valley to check out the Eau Claire Distillery. This local distiller has only been on the scene for a few years, but their spirits are already all over Calgary stores and restaurants. Eau Claire makes gin, vodka and a newly-released whiskey from Alberta barley, making it a true "grain-to-glass" experience.
The distillery sits in Turner Valley's old movie house which was an important community hub. Old artifacts like the projector and film reels were left behind and now decorate the storefront.  We were taken through the distillery room as well as the barrel room where the whiskey is currently being fermented. The whiskey barrels won't be ready until December 2017 but will be a great addition to the Eau Claire label. The entire operation is quite impressive as quality hand batches can take up to 8 hours to package 900 bottles.
It was only 11 in the morning, but I wasn't going to turn down a tasting of their delicious liquors. All of their liquors are filled with botanicals that give them delicious aromas and flavours. My favourite is the Prickly Pear Equinox, a white-rectified spirit made out of cactus. You need to try a glass of this drink to understand exactly why it's so tasty.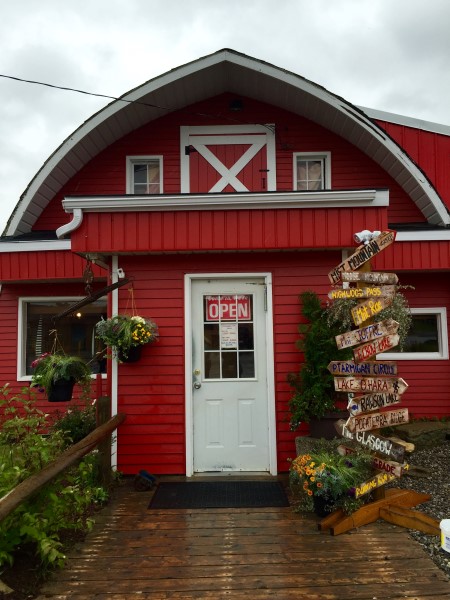 Right next door is the charming Chuckwagon Café. I have a thing for red barns so I knew I had to eat at this restaurant (plus their burgers are known as a "You Gotta Eat Here" must. It was the perfect pit stop to fuel up with some hearty diner fare. And boy, this place was hopping!
Black Diamond
Next stop was a quick jaunt down the highway to Black Diamond for a little shopping spree on Main Street.
We wandered through most of the eclectic shops in the area including Bohemia, a charming boutique filled with fair-trade and funky products. What I thought was great was how affordable all the goods were in comparison to what you would see in Calgary. Great find at great prices is exactly up my alley.
The Blue Rock Gallery has an amazing collection of creative goods featuring tons of Alberta artists. We spent a bunch of time wandering through the latest exhibit, Creature Comforts, a mix of nature-inspired artworks. This place has probably some of the best art in Alberta, made by Alberta artists. Over 200 Alberta artists in fact!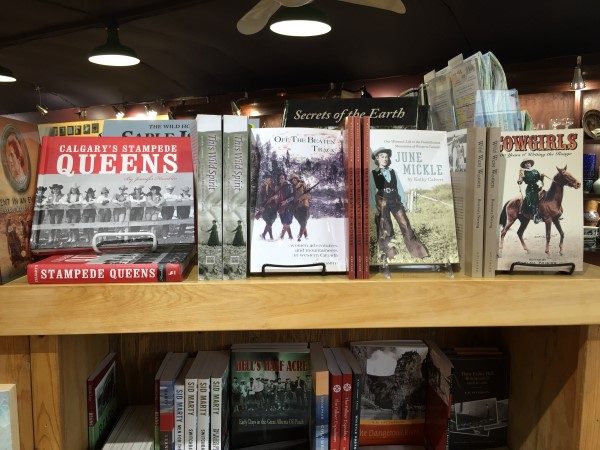 Attached to the gallery is a gift shop filled with tons of books, stationary, cards and more. Both shop and gallery combined makes for an impressive space that is sure to have something to inspire everyone.
I fell in love with this honey bear glass display by Calgary artist Pickle and Francois. So cute!
https://www.youtube.com/watch?v=qjZ3sjRB9Tc&feature=youtu.be
I enjoy small town main streets as they tend to have so much more character and charm that gets lost in the big city.
My favourite stop in Black Diamond had to be the Branch Market & Studio. This cutesy little shop is full of wicked home decor and other goods from tons of independent makers and artisans. I could have stayed in this store for hours, but alas, we had to hit the road to get to our next location.
Longview
After a satisfying shopping trip through Black Diamond, we made a little pit stop in Longview to pick up some tasty Longview Jerky and explore the Twin Cities Hotel and Saloon. On Sunday afternoons the restaurant does open jam acoustic sessions. The folks that come by are very talented and  make beautiful music together. It was a great way to unwind before our last stop.
Bar U Ranch
The last stop of the day saw us headed to the Bar U Ranch just outside of Longview. This ranch is the only National Historic Site in Canada that celebrates the history of ranching. Run by Parks Canada, it shows the ranch life from 1882 to 1950. It's wonderfully preserved and gives a glimpse into what a ranch in the foothills would have looked like. The Bar U was once owned by George Lane, one of the "Big Four" founders of the Calgary Stampede. At one point, the ranch had the largest herd of Percheron horses in the world.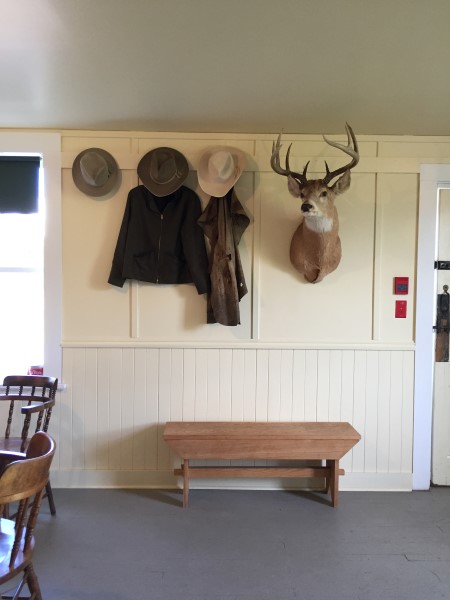 All in all, it was a wonderful road trip through the Cool Little Towns of South Alberta. There are so many hidden gems and surprises to explore and find. There are tons of do-it-yourself tour options on the Cool Little Towns website. Take a visit to see what you may have been missing out on!