Pie Junkie bakery offers savoury and sweet options
Pie Junkie bakery provides pies of all flavours
If you love a little savoury and you love a little sweet, then Pie Junkie is the right place for you! For long-time fans, Pie Junkie has been available to folks out in Spruce Cliff. They are now part of the Kensington neighborhood with their second location in Calgary. Now a whole new set of Calgarians can get introduced to their tasty pies (smart move!).
This second bakery shop is the perfect little hideout in the trendy Sunnyside area. It is just off the main Kensington drag and around the corner from Red's diner. It's a small and cozy space that is primarily used for customers as a pick-up and go place. But the shop will heat up any of their pies for you to enjoy at their counter space if you can't wait to get home to eat. If you find yourself strolling through Kensington on a lazy Sunday, then this is a great place to stop for a tasty snack.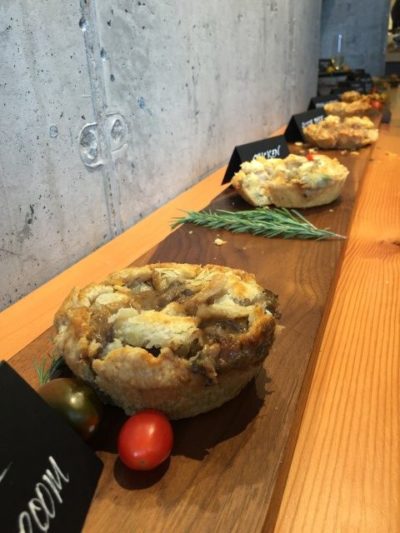 Are you a sweet or savoury pie lover?
Pie Junkie offers pies of all types including savoury meat pies and sweet pies. They're the perfect addition to an at-home meal whether as the main course or as dessert. With so many flavours there's really no wrong choice! It's whatever suits your preference. On the savoury side there are traditional options like Steak & Mushroom and Chicken Pot Pie. Or if you want something a little more unique then the Brie + Chutney definitely hits the spot. For sweet lovers, there is everything from Sour Cherry pie to a Chocolate Raspberry tart to the classic Key Lime pie.
If I could recommend only one pie to try it would be the Salted Honey dessert pie. This pie is more of custard than fruit pie. But it has a great texture and flavour and satisfies a sweet tooth like no other.
But if you can't figure out what to buy, Pie Junkie has mini pie options so you can test out all the flavours! Stop by one of their two Calgary shops to see what all the pie madness is about.