Vine Arts wine club bring you handpicked wine every month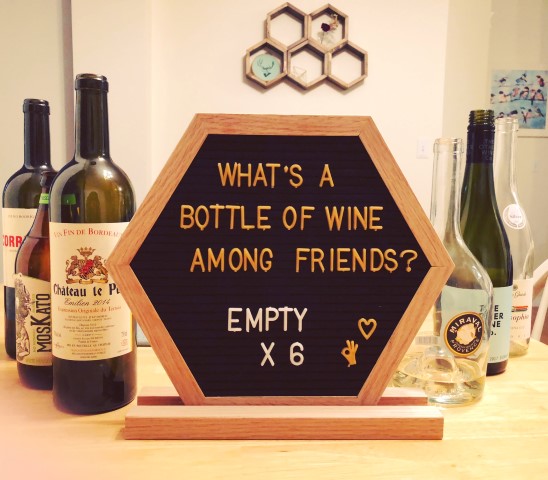 You can get a subscription for almost anything these days. Monthly cheese, monthly pet treats, monthly socks, and so much more. But I gotta say that my go-to subscription these days is the curated wine from Vine Arts monthly wine club. Who doesn't love wine?
My friends and I have been part of the Vine Arts wine club for years and have loved discovering new wines through this subscription. Every month, the boutique wine merchant puts together a special selection of handpicked wines for their wine club. Each subscription has 6 bottles of wine, usually 2 whites and 4 reds, but can vary with the occasional rosé or other surprise bottle of wine in the mix.
How to Vine Arts wine club
Step 1: Get together with some friends
The wine club is a great catalyst to gather friends around to learn and enjoy the wine together. As a group, my friends and I meet up each month to sample all the wine – and I mean all of it.
Step 2: Taste and follow along
We go through the accompanying tasting notes that come with each wine. The description of each wine is read out to learn where the wine is made, what grape varietals are used, the history of the wine and flavour profiles.
If you can get organized ahead of time, food pairings are often described so you can prep your meal to go with the wine.
Step 3: Make a game out of it
So if drinking a bunch of wine and reading about it isn't entertaining enough, then I suggest adding some trivia to the fun. One game we like to do is to guess the flavours in each glass based off of the tastings notes – whether you can find that hint of vanilla, determine the right spice or taste the fruit elements within.  The 'price is right' becomes a heated challenge to guess the cost of each bottle of wine. There's a lot of validation in being able to get closest to the right price (one dollar Bob!).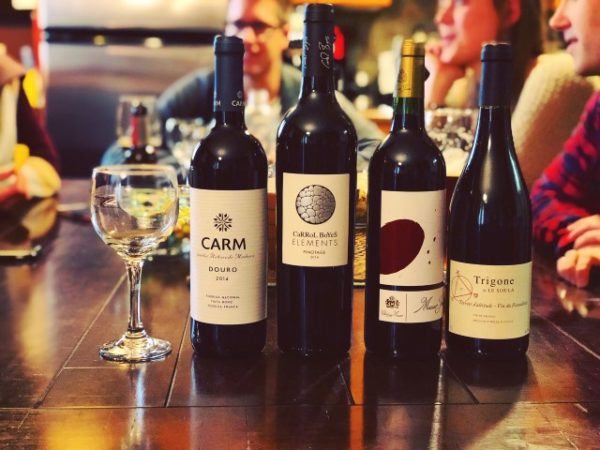 I have to admit, we start out with the best intentions with wine 1 and things can get a little messy by wine 6. But vino and good times is worth a little bit of messiness don't ya think?
The Vine Arts wine club is $150 each month for 6 bottles of wine which includes delivery in the downtown Calgary area. You can save $10 by picking up your subscription in store. Something my merry group of bandits haven't received in our subscription yet is the mystery bottle swap where a collectible item is swapped into one wine club member's bag (hint, hint Vine Arts). So while I prefer to share my wine, feel free to enjoy all the wine club bottles to yourself. Cheers!